Making Your Own Buttons
Everything you need
for making your own buttons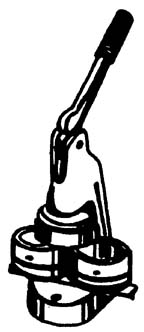 Machines Regardless of your budget, we have a machine that will fit it. New machines start as low as $39.95 for a machine that will make a few buttons as a time.
If you plan to make several hundred at a time, we have another model that will handle that just fine for a modest investment.
For the best production speeds and higher quanties, we have an intermediate priced machine and a higher production machine that makes 400 or more per hour with an experienced operator.
Often times we have used machines we've taken as trade ins when customers have decided to upgrade their equipment.


Parts ~ We stock the eight most popular sizes of parts from 1 1/4" to 3 1/8" including parts that will fit the Badge-A-Minit machines. Buy only one or thousands.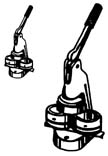 Machine Rentals ~ Many of our customers want to be able to make large quantaties of buttons without the investment required to purchase a high production machine. They choose to rent a machine. Rental machines are high production sliding die machines. Along with the machine, a cutter is also furnished to make cutting of the buttons an easy task.
Machines
| Parts | Rentals